Collections
Shop for artwork based on themed collections. Each image may be purchased as a canvas print, framed print, metal print, and more! Every purchase comes with a 30-day money-back guarantee.
About Mike Butler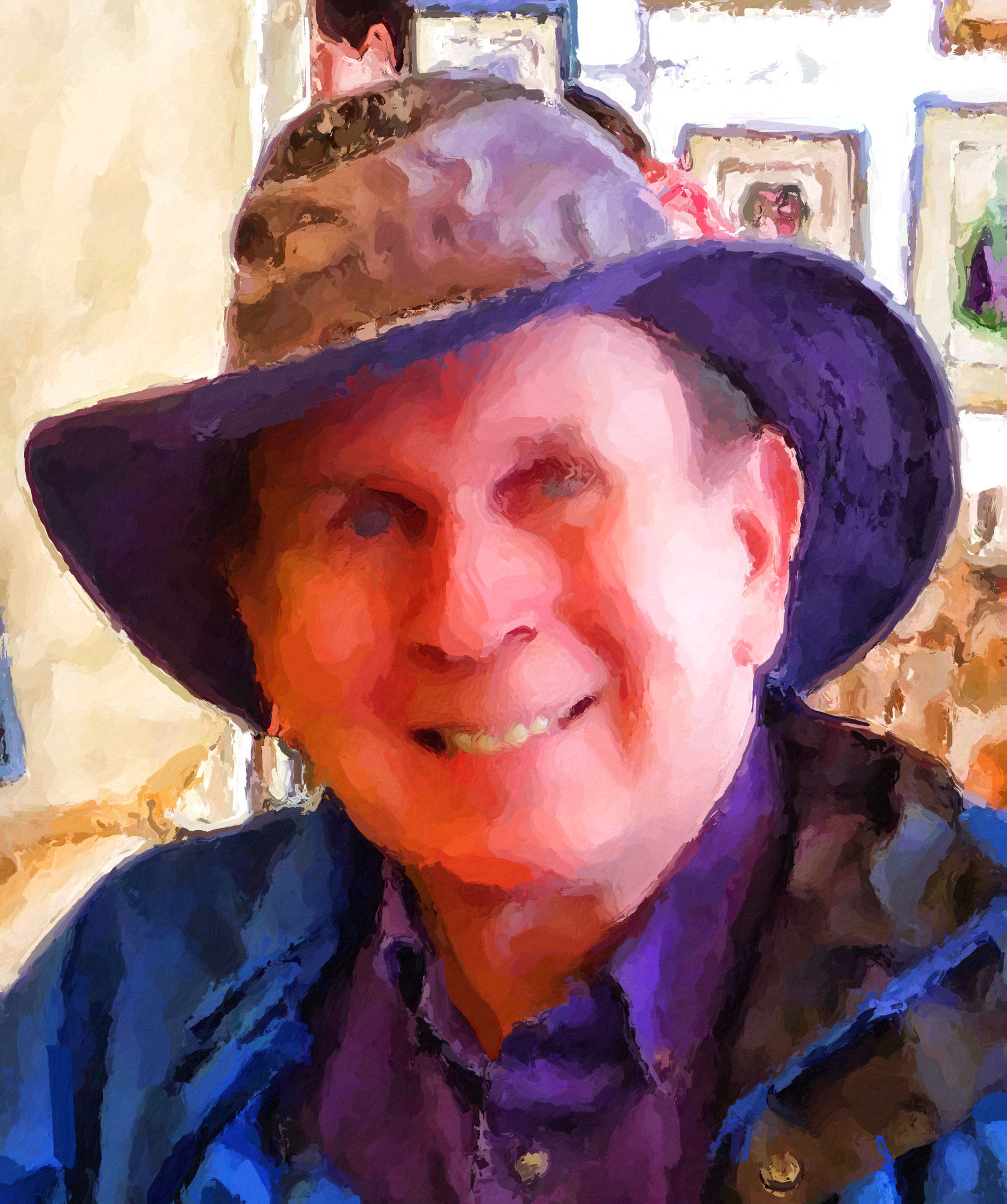 The Philosopher's Stone

Shortly after graduating from the Ontario College of Art in 1980, I purchased a Color Computer from Radio Shack. After teaching myself to program in Color Basic, I began creating my first abstract digital art.

I was captivated by the endless streams of digital imagery that were possible, as well as the fascinating and surreal, abstract patterns that the computer generated simply by tweaking a few parameters and formulas. I was hooked.

What began as a simple experiment and idle pastime turned into an obsession and then into a quest. What was I looking for in this infinite stream of strangely beautiful abstract images? There was a truth here and an unearthly beauty. Truth, because the images didn't represent anything other than themselves. Beauty, because of their purity, they shone with an immaculate, fierce radiance. They were their own truth and their own fierce beauty.

The more I contemplated the abstract forms, textures, and colors, the more I found my perceptions being cleansed, becoming pure. I began to notice a timeless presence, a luminosity that lay as a background to my experience of the process.

I saw the images, and even my ordinary, everyday life, as the divine radiance of this primordial, luminous, unchanging awareness. The fountain of creation, as it seemed to me.

It became apparent that the images weren't simply decorative, although they soon filled my walls, rather they were objects of meditation, quiet contemplation, and even veneration.

They transformed my everyday world as well. I began to see everything as an unknowable abstraction that emerged from behind the veil of worldly affairs. The world had brightened, as if the sun had come out from behind the clouds, and sparkled with a wholesome freshness that I had not experienced since childhood.

The world of frozen objects and incessant storylines melted into a fluid ocean of pure perceptions, dancing free and unencumbered by expectations of completion or explanation — like watching shifting, mesmerizing waves on the ocean.

The images emerging from my computer's screen were not my own creation or invention, but rather they were a collaboration with some unknowable, immaculate source of mathematical perfection. It was a conversation between man and machine. It was a dance in which the separation between myself and my cybernetic partner disappeared and there was only the dance -- and joy.

The process was not about creating pretty images to sell as prints. It was about training myself to see the immaculate truth and beauty that lies at the heart of each and every moment of life.